Revive Your Discontinued Power Tools: Replacement Batteries
Cordless power tools have revolutionized the way we tackle DIY projects and professional tasks. However, over time, the batteries that power these tools may begin to lose their efficiency or even become obsolete due to discontinued production. In this article, let's talk about replacement batteries for older cordless power tools, including those that have been discontinued.
What can I do with my old cordless drill?

When your cordless drill becomes obsolete or reaches the end of its life, there are several options for repurposing it. You could consider donating it to a local trade school or community centre for training purposes. Another option is to sell it through an online platform or hold a garage sale. Recycling your electric drill is also an environmentally responsible option as it helps to reduce e-waste.
What can I do with my old tool batteries?
Similar to old cordless drills, there are various ways to reuse old tool batteries. You can use them to power low-energy devices such as LED lights, or create a portable power bank. In addition, some manufacturers and recycling centres have set up battery recycling schemes so that you can dispose of your old batteries safely and responsibly.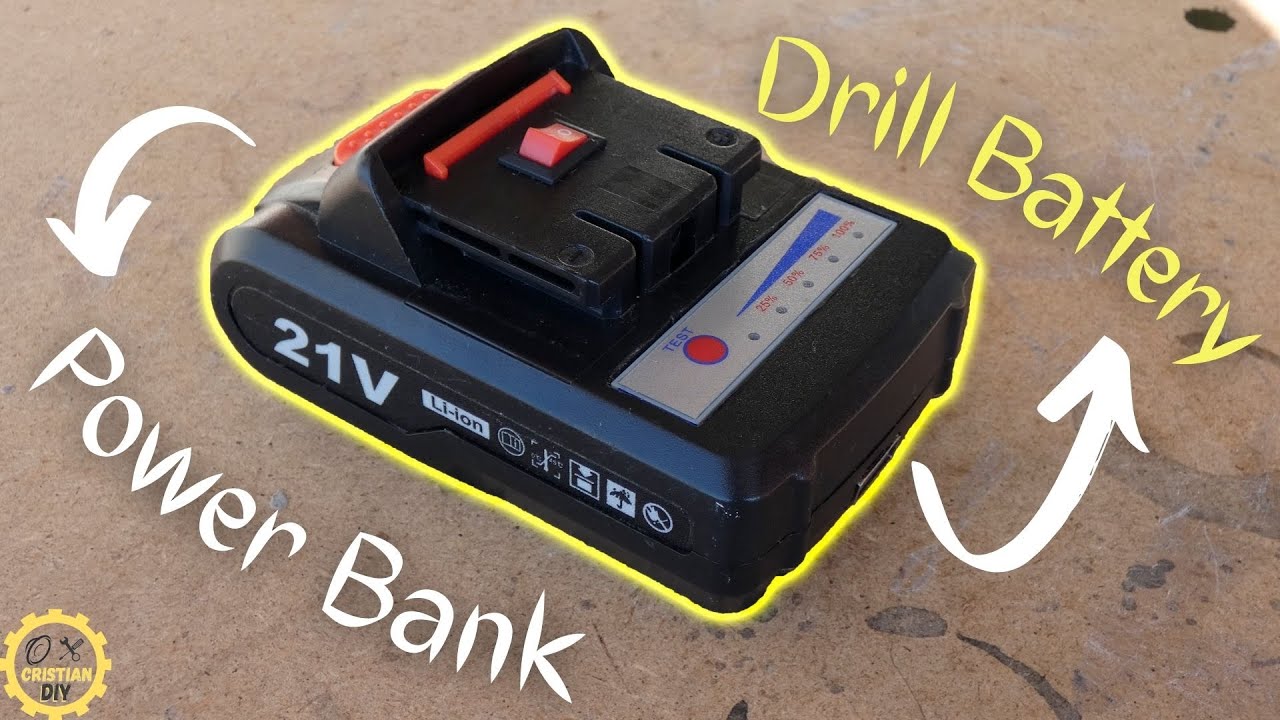 Are cordless drills recyclable?
Yes, cordless drills can be recycled. Many e-waste recycling centres accept cordless drills for proper disposal. These centres ensure that valuable materials are extracted and that hazardous materials are disposed of properly. Please check with your local recycling facility or e-waste management scheme for the best way to recycle cordless drills.
What is a nickel-cadmium battery?
Nickel-cadmium (NiCd) batteries were once commonly used in cordless power tools. They are rechargeable batteries that are known for their high energy density, durability, and ability to provide a consistent power output. However, NiCd batteries have become less popular due to their limited capacity, memory effect, and environmental concerns associated with cadmium.
Some popular power tool models powered by Ni-Cd batteries include Dewalt 18V XRP cordless tools, the company discontinued the 18V Ni-Cad batteries and recommended their users switch to 20V Max batteries.
Which is better: Lithium or Ni-Cd?

Lithium-ion (Li-ion) batteries have become the preferred choice for cordless power tools. They have a higher energy density, longer run times, and are lighter in weight than nickel-cadmium batteries. Li-ion batteries are also not subject to memory effects and have a longer service life. Overall, lithium-ion batteries offer superior performance and convenience for power tool users. Vanon has a full line of power tool lithium-ion batteries for various brands at a discounted price, why not get more power at a lower price?
Can you replace NiCd batteries with Li-Ion batteries?
Yes, it is often possible to replace NiCd batteries in cordless power tools with Li-Ion batteries. However, it is important to ensure compatibility and to follow the manufacturer's recommendations. Some tools may require modifications or adapters to accommodate lithium ion batteries of different voltages and sizes. It is recommended to consult the tool's user manual or contact the manufacturer for guidance on battery compatibility.
Are lithium batteries for power tools interchangeable?

Lithium batteries are generally not interchangeable between different power tool brands. Each manufacturer designs their batteries and tools with specific specifications and connectors. However, some third party manufacturers, such as Vanon, offer compatible replacement batteries that can be used in multiple tool brands. It is vital to verify compatibility before purchasing a replacement battery.
Can you put lithium batteries in a NiCd tool?
In most cases, it is not recommended to put lithium batteries in tools designed for NiCd batteries. Lithium-ion batteries have different voltage and charging requirements to NiCd batteries. Placing lithium batteries in NiCd battery tools may cause damage to the tool, reduce performance, or pose a safety risk. Always use the manufacturer's recommended batteries for best results and safety.
When it comes to finding replacement batteries for older, discontinued cordless power tools, this can be a challenging task. However, the search is made easier thanks to specialist shops like Vanon, which offers a wide range of compatible batteries for a variety of power tool brands, including those that are no longer in production. Whether you need replacement batteries for Dewalt, Milwaukee, Makita, Porter Cable, Black & Decker or other tool brands, Vanon offers excellent quality at competitive prices.
Please remember that the compatibility and specifications of replacement batteries must be considered before purchasing. Consult the user manual or contact the manufacturer to ensure a proper fit. In addition, while reusing old cordless drill and tool batteries is a great way to reduce waste, there is also the option to recycle and dispose of them responsibly.
With Vanon's wide range of replacement batteries, you can extend the life of your old cordless power tools and continue to tackle projects with confidence. Don't let discontinued models slow you down - explore the options Vanon has to offer to power your tools.
Take Advantage of more Capacity For Your Power Tools!